Our 3D services?
We are a creative company bitten by 3D experiences
3D printing design
Pixili loves 3D printing and are also masters of 3D design and 3D modelling specifically for 3D printing. Pixili is aware of all the peculiarities of this new medium and know a lot of design tricks and mechanisms that ensure that the designed object is easy to 3D print.
Decoration
Customised decoration, brings a "wow" factor to any place or event. We create decorative objects through 3D printing and design. And with that, your venue, really becomes YOUR venue. Everything can be adjusted and you have total control over every aspect of your item. The ultimate in customisation!
Animation
Our 3D animation videos are the perfect way to get your message across in an engaging way. We specialise in creating eye-catching animations that your audience will want to see again and again. Our animation videos have the power to hold the viewer by combining engaging visuals with a story. Whether it is an explainer video, commercial or your idea for a feature film, our animation videos are sure to appeal to you and your audience.
Edible
Our edible 3D prints are created together with a confectionery expert, who has more than 30 years of experience and is a consultant for companies like Poppies. Together with him, we have developed unique processes to combine biscuits, chocolates and other confectionery with 3D printing. And yes, the flavour is customisable too!
Product visualisation
We have various hardware and software to bring your product (idea) into the virtual as well as the real world. It increases sales, reduces customer dissatisfaction and shows that you are up-to-date.
Web 3D
An experience consisting entirely or partly of 3D assets. We work with technologies used to deliver 3D experiences in-browser. Web and 3D work together to create the website of the future.
Video/photography
We design and print unique props, decorations, costumes and even tools that make your photos and videos better. With 3D printing, it is now possible to bring "one of a kind" ideas, such as photo booths for weddings, intricate costume pieces and other props, to life in an efficient and affordable way.
Games
Looking for a way to get your message across in an engaging and interactive way? Well, Web games are super effective at this. Whether for information or pure entertainment, our 3D and web department enables us to create games. From a simple quiz to the most complex chess game.
Illustrations
One of Pixili's commandments is that visual storytelling makes all the difference. As such, almost all illustrations, video and photos on this website are in home-made and part of our Pixipop project. Ultimately, we at Studio Pixili are artists and creating beautiful, appealing,and yes, sometimes moving illustrations is in our DNA. We have a simple and accessible style that has been perfected over the years to tell your story in a beautiful, compelling way.
Interactive experiences.
Stand out from the crowd with an interactive, company-specific 3D experience. For example, giving a virtual tour of your company or offering 360° product photos/3D models of your product. Now, that's not all. We are open to your wildest ideas and can realise them.
More than 3D
Don't get us wrong, we are excellent 3D artists. But Pixili's goal is to be a creative and artistic paradise. So be sure to check out the Web and Branding page and our own product line and art project, Pixipop.
Our strengths
This sets us apart from the competition
3D without borders
To us, 3D has no borders. Even the number of dimensions is not fixed for us. We sometimes add an extra dimension or 2, Like for example smell and taste, as we did in our 3D printed sweets. Or we subtract dimensions like in some of our illustrations. 3D can be digital but passive, like in a 3D animation, or interactive, such as in games, 3D web experiences, or even virtual or augmented reality. But 3D does not have to stay virtual and can easily become real using 3D (and 2D) printing. And we have used and are using to do all of the above. It's extremely powerful and versatile. Once Pixili learned it. We really almost felt like a real life wizard.
In-house production studio/makerspace
Pixili opened its first physical location in 2020. What a great year to do something drastic like that ;)! The goal for the space was not to be too conventional and start a traditional office. The main goal was to make it a home for creators. Where there are no boundaries and where you can create to your heart's content, but also experiment with different media and technologies. We now have a range of 3D printers with unique specialisations, a wide range of power tools, a photo and video studio and a host of other resources. It is a creative paradise where we would love to welcome you. Because It is a space where not only we, but also you can grow creatively.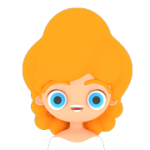 Pixipop
We have our own project called Pixipop, which is a combination of all things creative; now the main medium is undoubtedly 3D. Pixipop's style, characters and concept came from our need to explore 3D technology such as 3D printing and AR/VR.
We also make products
Many agencies sell products, but how many of them also develop their own products? Few. Pixili not only sells but also makes its own products and has been running a business for years.Pixili knows how much time that takes and has hacks to do it faster. Pixili knows how much money it costs and tricks to do it for less. And Pixili knows that sometimes goals can be difficult to reach, and how you sometimes need to be patient, trust the process, and persevere. We know the pain and are walking the same path.
More than 3D
Don't get us wrong, we are excellent 3D artists. But Pixili's goal is to be a creative and artistic paradise. So be sure to check out the Web and Branding page and our own product line and art project, Pixipop.
Onze 3D projecten
Onze 3D projecten