Our web services?
We are full-service studio with a wide selection of web experiences
Websites
Studio Pixili designs and develops the website of your dreams. 100% responsive, SEO-friendly and easily customisable. We have over a decade of experience designing creative, functional and beautiful websites of the highest quality.
Webapps
The websites we create are often more than websites. They are often more apps in website form. We have extensive experience in creating custom software tools. React, Vue and other web frameworks are no secret to us, and the final product itself does not necessarily have to be viewed in a browser. It can also become a desktop or smartphone app, for example.
The Social Media Moment
When someone promotes you on social media, it is organic, authentic advertising that is invaluable in this digital world. Now doesn't come naturally, and that effect can and should be designed. We create a beautiful wall, ornate space or intersecting product packaging designed specifically to look good on social media. A place where everyone wants to take a photo/video and share it on their social media accounts.
Web Hosting
Studio Pixili has partnerships with hosting companies for every budget and website type. We can register your company name in over 700 extensions, including .be, .com, .nl, .fr, or more exotic extensions, such as .space, .love, rocks. We also arrange daily maintenance, and technical communication with your chosen hosting partner.
Web Development
Web Development is the art and science of creating websites. We have knowledge of various web languages such as PHP, JavaScript and (S)CSS and HTML(5). Very good with popular CMSs such as Wordpress of which with WordStation have their own of which is 100% compatible with Wordpress, but easier to use and produces higher quality websites.
Webshops
Do you want to sell your products online, but is setting up a website too complex? Are you looking for quality and a total package? At Studio Pixili, you have come to the right place. We develop your tailor-made digital shopping experience. From product catalogue to turnkey webshop, you have come to the right place.
Interactive experiences
Do you agree that most websites are a bit boring? Would you like more? So do we! We are open to your wildest ideas and capable of making them a reality. Stand out from the crowd with an interactive, company-specific interactive web experience. From virtual tours to interactive questionnaires, we can create something original and different.
Web 3D
Web with 3D then work together here and the website of the future. An experience consisting entirely or partly of 3D assets. We work with technology used to deliver in-browser 3D experiences on desktops and mobile devices.
Web Games
Are you looking for a way to convey your message in an engaging and interactive way? Whether for information or pure entertainment, our 3D department allows us to create games in a browser. From simple quiz to the most complex chess game.
Web content
A website without content is nothing. Beautiful photos and illustrations, and SEO-friendly texts are the secret to a successful website. Studio Pixili puts a lot of time into creating beautiful images and winning texts.
First Aid for Web Problems
Think your website isn't working properly? Does it crash often or not load fast enough? Have you been hacked or are you worried about web security? You urgently need to change website something but don't know how? We offer to all our customer.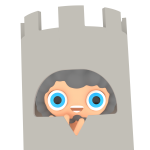 Web strategy
A good website is one thing, but getting people to your website and generating sales is another. We take care of everything from setting up an advertising campaign to maintaining your social media.
More than WEB
Don't get us wrong, we are excellent web builders. We created web experiences for big names like Knack, Lidl, the EU, ... Studio Pixili's goal is to be a creative and artistic haven. Be sure to check out the 3D and branding departments and our own product line/art project, Pixipops.
our strengths
What makes us different?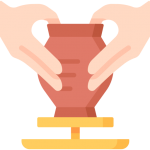 Real professionals
We take it for granted that your web experience works optimally on any screen, from desktop to mobile. It goes without saying that it is easy to customise and you can always come to us with questions. The main selling points for most web builders are the minimum requirements. Squarespace, Wix, Elementor, the list of tools you can use to build your own website is huge. We know. Now, a set of pencils and paper does not make you a draftsman. Similarly, a web builder and with templates, suddenly doesn't make you a Web designer. It's a profession in its own right. We have more than 10 years of experience in website design and techniques, which is why we score high with customers, visitors and Google time and again.
WordStation 2
WordStation is our own version of the Wordpress CMS. Thanks to our simplified backend, your website is easy to customise. We greatly increase security and only use WordPress to manage the website. Wordstation is also 100% compatible with Wordpress, making it the ideal way to professionalise your existing Wordpress site.
Wender 1
It's a Web Wonder, every website owner's dream. A website that is super fast, scalable, secure and reliable, but with the same assurance that if you type in google.com or amazon.com you will see that website and at relatively low cost. Wender 1 pre-renews your website and refreshes it with every update. This means your website can be hosted in the cloud like big players like Amazon, Google and Facebook do. The technology ensures that your website does not need an expensive server to receive thousands of visitors.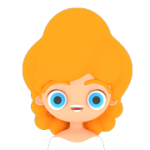 Pixipop
We have our own project called Pixipop. Combination of everything creative. Pixipop style and characters are our IP and pixipops can only pop up in project by or in collaboration with Studio Pixili.
More than web agency
We have create project in various mediums. We can create simple website as well as an edible praline of your logo.