Pixipop Offering?
We ❤️ characters design.
Art toys
A series of creative figures in a unique style, with an educational and/or interactive twist on a specific theme, always with one or more Pixipops at the centre. Ranging from a chess set, flower pots, bobble heads, pralines, ... With the aim of giving your interior or even your garden some extra magic. A statement piece or part of collection.
3D animated videos
Our 3D animation videos are the perfect way to convey your message in an engaging way. We specialise in creating eye-catching animations that your audience will want to see again and again. Our animation videos have the power to hold the viewer by combining engaging visuals with a story. Whether it is an explainer video, commercial or your idea for a long feature film, our animation videos are sure to appeal to you and your audience.
For magical moment
A birthday, Christmas, New Year or just for no reason. Pixipops are magical creatures, so we thought it would be quite appropriate to create a series of greeting cards to spread their magic by sending them to your friends and family.
the most magical moment
For the most magical moment in your life, for example, the birth of your child, the wedding to your true love or a solemn communion, we will create an announcement and/or gift that is fully personalised for the person(s) being celebrated.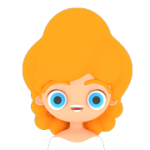 Avatar
We create a Pixipop that looks like you. Not just how you look, but also your personality, passions, priorities - everything you hold dear is part than that piece. You can use this as your avatar in a virtual world or a statement piece in the real world, for yourself or as a unique gift.
Art installations
There is no better way to explore creativity and get inspired than by taking in interactive art installations. From educational to surreal and everything in between, we take Pixipop Magic and bring it to the real world.
Illustrations
One of Studio Pixili's six commandments is that visual storytelling makes all the difference. As such, almost all illustrations, video and photos on this website are in home-made and part of our Pixipop project. Ultimately, we at Studio Pixili are artists and creating beautiful, appealing,and yes, sometimes moving illustrations is in our DNA. We have a simple and accessible style that has been perfected over the years to tell your story in a beautiful, compelling way.
Veel, veel, veel meer.
Pixipop magic knows no bounds. Pixipop and friends can and do pop up in unusual places, in all kinds of different media and in the craziest ways. Nothing is off limits and we just follow our creative instincts.
Our strengths
We have an array of tools, technologies and artistry experience found only at studio Pixili
Education
Education is an important goal of the pixipop project. We try to make our experiences and products stimulating for the brain. A Pixipop often has multiple layers and are often based on historical and/or well-known figures, traditions and moments. Making a Pixipop requires more research than you might expect based on their simple appearance. Now we also use it as a learning experience and a way to try new things without necessarily having a customer for it.
You are the hero
Many agencies sell products, but how many of them also develop their own products? Few of them. We sell and made our own products and have been running a business for years. We know how much time it takes and how to do it faster. We know how much money it costs and tricks to do it for less We know that sometimes your goal seems so far away and constantly think of ways to bring it closer to you. We know the pain, walk the same path.
Ecological
In what we create, we try to preserve the planet as much as possible. We use green electricity as much as possible, eco-friendly plastics and like to give old or throwaway things a second life.
More than Pixipop
Besides Pixipop, our own creative project, we are also a full-service studio with a web, video, 3D and branding department. So we can also help you with many other non-Pixipop-related tasks. So be sure to check this out too.
Onze Pixipop projecten
Onze Pixipop projecten