Our branding services?
We are a full-service studio and offer experiences tailored to your needs.
3D animated videos
Our 3D animation videos are the perfect way to convey your message in an engaging way. We specialise in creating eye-catching animations that your audience will want to see again and again. Our animation videos have the power to hold the viewer by combining engaging visuals with a story. Whether it is an explainer video, commercial or your idea for a long feature film, our animation videos are sure to appeal to you and your audience.
The Social Media Moment
When someone promotes you on social media, it is organic, authentic advertising that is invaluable in this digital world. Now doesn't come naturally, and that effect can and should be designed. We create a beautiful wall, ornate space or intersecting product packaging designed specifically to look good on social media. A place where everyone wants to take a photo/video and share it on their social media accounts.
3D product visualisation
Want to show your product (idea) in real to your (potential) customer. 3D is the perfect way to show what your product looks like from any angle. We have various hardware and software to bring your product(idea) into the virtual as well as the real world. It increases sales, reduces customer dissatisfaction and shows that you are up-to-date. Together with our web department, we integrate this directly on your website or web shop.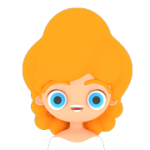 Mascot Design
We are really passionate about designing character. It's an important part of what we do and it's also at the heart of our own project, Pixipop. It's a passion, but one with great potential to communicate your brand identity in a more effective, accessible and fun way. Branding is storytelling. A story always needs an anchor - a hero of the story.
Photography
Whatever you want to sell online, it is essential to have high-quality photos. You might think that taking good photos is easier than ever. Even iPhones already have premium cameras, and DSLRs are no longer that expensive. Images that don't tell a story are boring, and worse, they communicate nothing. Studio Pixili therefore approaches photography more like what is in the picture and with what. Besides enough megapixels and good lighting, we have a photo studio, lots of special lenses and boxes full of props and props which, by the way, can be customised in collaboration with the 3D department. Our website is a good example of what this idea can do for you. For most of our projects, we took our own photos
Graphic design
Studio Pixili specialises in the art of visual and interactive art. We design digital media such as websites, mobile/web apps, banners, social media posts and videos, as well as logos, printed matter both 2D and 3D, on paper and objects. Graphic design requires a wide range of skills, which is clearly one of our strengths (see our wide range of services and knowledge). It is more than just making something beautiful. It is about communicating clearly and effectively. Graphic design helps people understand what is being communicated, which translates into a better understanding of the problem or product.
Identity
Branding is design the identity is your company's DNA. The feeling a customer gets when he visits your company, online or offline, it is the impression that stays with him. It determines the type of customer you appeal to and whether your product or service can sell for €1 or €100. It is crucial for business success and growth, and we offer a wide range of products and services, from Artistic to Very Business, to help you with that.
Illustrations
One of Studio Pixili's commandments is that visual storytelling makes all the difference. As such, almost all illustrations, video and photos on this website are in home-made and part of our Pixipop project. Ultimately, we at Studio Pixili are artists and creating beautiful, appealing,and yes, sometimes moving illustrations is in our DNA. We have a simple and accessible style that has been perfected over the years to tell your story in a beautiful, compelling way.
Infographics
Infographics are a great way to present data because they are easy to understand and remember. They offer a way to display information that is engaging and interactive. They have become much more popular in recent years because they can be shared on social media.
Web 3D
Web with 3D then work together here and the website of the future. An experience consisting entirely or partly of 3D assets. We work with technology used to deliver in-browser 3D experiences on desktops and mobile devices.
Interactive experiences
Stand out from the crowd with an interactive, company-specific 3D experience. For example, giving a virtual tour of your company or offering 360° product photos/3D models of your product. Now, that's not all. This is just a small sample of our most accessible 3D services. We are open to your wildest ideas and can realise them.
Web content
A website without content goes nowhere. Beautiful photos and/or illustrations, and SEO-friendly texts are the secret to a successful website. Studio Pixili puts a lot of time into creating beautiful images and winning texts.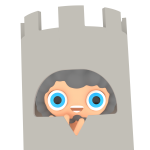 Web strategy
A good website is one thing, but getting people to your website and generating sales is another. We take care of everything from setting up an advertising campaign to maintaining your social media.
More than branding
The idea of Studio Pixili is to be a creative and artistic dreamland. Be sure to check out the 3D, Video and Web departments and our own product line/art project, Pixipops.
Only here
We have an array of tools, technologies and artistry experience found only at studio Pixili
Own production studio/makerspace
Studio Pixili opened its first physical location in 2020. What a great year to do something like this ;)! The goal for the space was not to be too conventional and start a traditional office. The main goal was to make it a home for makers. Where there are no boundaries and where you can create to your heart's content, but also experiment with different mediums and technologies. We now have a range of 3D printers with unique specialisations, a wide range of power tools, a photo and video studio and a whole host of other resources. It is a creative paradise, where we would love to welcome you. It is a space where not only we but also you can grow creatively.
We also make our own products
Many agencies sell products, but how many of them also develop their own products? Few of them. We sell and made our own products and have been running a business for years. We know how much time it takes and how to do it faster. We know how much money it costs and tricks to do it for less We know that sometimes your goal seems so far away and constantly think of ways to bring it closer to you. We know the pain, walk the same path.
Education
We are eternal students and we love trying new things. We love to learn, but we also like to share our knowledge with anyone who will listen. This is why we consider education one of our core values.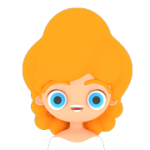 Pixipop
We have our own project called Pixipop. Combination of everything creative. Pixipop style and characters are our IP and pixipops can only pop up in project by or in collaboration with Studio Pixili.
More than branding
Wij hebben creëren project in diverse medium's.
Onze Branding projecten
Onze Branding projecten