Our branding services?
We are a full-service studio with more than 10 years of experience in creating brand identities.
3D animated videos
Our 3D animated videos are the perfect way to convey your message in an engaging way. We specialise in creating eye-catching animations that your audience will want to see again and again. Our animation videos have the power to hold the viewer by combining engaging visuals with a story. Whether it is an explainer video, commercial or your idea for a feature film, our animation videos are sure to appeal to you and your audience.
The Social Media Moment
When someone promotes you on social media, it is organic, authentic advertising that is invaluable in this digital world. We call this The Social Media Moment. This moment may appear spontaneous, but often does not come as naturally as you may expect, and is often carefully designed. We create an unforgettable experience using for example a statue, a beautiful wall or interesting product packaging that is specially designed to look good on social media. Something that everyone wants to take a picture or video of and share
Identity
Branding is the DNA of your company. The feeling a customer gets when he visits your business, online or offline, it is the impression that stays with him. It determines the type of customer you appeal to and whether your product or service can be sold for 1 euro or 100 euros. It is crucial for business success and growth, and we offer a wide range of products and services, from Artistic to Business, to help you with that.
Graphic design
Pixili specializes in creating visual and interactive art. We provide graphic design services for digital media, including websites, logos, mobile/web apps, banners, social media posts, and videos. We also offer print work, both in 2D and 3D formats. This includes traditional paper printing, as well as the creation and printing of 3D objects.
3D product visualisation
Want to show your product (idea) in real life to your (potential) customer. 3D product visualisation is the perfect way to show what your product looks like from any angle. We have various hardware and software to bring your product(idea) into the virtual as well as the real world. It increases sales, reduces customer dissatisfaction and shows that you are up-to-date.
Mascot Design
Pixili is really passionate about designing characters. It is an important part of what we do and it is also central to our own project Pixipop. It's a passion, but one with great potential to communicate your brand message in a more effective, accessible and fun way. Branding is storytelling. A story always needs an anchor - a hero of the story. Mascot design is literally designing the hero of your story.
Photography
Whatever you want to sell online, it is essential to have high-quality photos. Our photography focuses mainly on, WHAT and HOW, the subject is presented in the picture, and less on which camera was used for it. Besides enough megapixels, we have a photo studio with lots of lights, special lenses and boxes full of props and backgrounds. And those props and backgrounds we often make our self in collaboration with our 3D department. Our website is a good example of what this idea can do for you. Since almost all the image material shown is created by Pixili itself.
Illustrations
One of Pixili's commandments is that visual storytelling makes all the difference. As such, almost all illustrations, video and photos on this website are in home-made and part of our Pixipop project. Ultimately, we at Pixili are artists and creating beautiful, appealing, and yes, sometimes moving illustrations is in our DNA. We have a simple and accessible style that has been perfected over the years to tell your story in a beautiful, compelling way.
Infographics
Infographics are a great way to present data because they are easy to understand and remember. They offer a way to display information that is engaging, interactive and shareable.
Web 3D
An experience consisting entirely or partly of 3D assets. We work with technologies used to deliver 3D experiences in-browser. Web and 3D work together to create the website of the future.
Interactive experiences
Stand out from the crowd with an interactive, business-specific 3D experience. For example, giving a virtual tour of your company or offering 360° product photos/3D models of your product. Now, that's not all. We are open to your wildest ideas and can realise them.
Web content
A website without content is like a fish without water. With our web content creation service, we therefore create beautiful photos and illustrations as well as videos and SEO-friendly texts.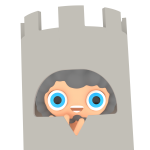 Web strategy
A good website is one thing, but getting people to your website and generating sales is another. We take care of everything, from setting up an advertising campaigns to maintaining your social media.
Our strengths
We have a range of tools, technologies and artistic experience that you will only find at Pixili
Own production studio/makerspace
Pixili opened its first physical location in 2020. What a great year to do something drastic like that ;)! The goal for the space was not to be too conventional and start a traditional office. The main goal was to make it a home for creators. Where there are no boundaries and where you can create to your heart's content, but also experiment with different media and technologies. We now have a range of 3D printers with unique specialisations, a wide range of power tools, a photo and video studio and a host of other resources. It is a creative paradise where we would love to welcome you. Because It is a space where not only we, but also you can grow creatively.
We also make our own products
Many agencies sell products, but how many of them also develop their own products? Few. Pixili not only sells but also makes its own products and has been running a business for years.Pixili knows how much time that takes and has hacks to do it faster. Pixili knows how much money it costs and tricks to do it for less. And Pixili knows that sometimes goals can be difficult to reach, and how you sometimes need to be patient, trust the process, and persevere. We know the pain and are walking the same path.
Education
Pixili considers education one of it's core values. We are eternal students and love to try new things. Never afraid to try something new, our quest for knowledge has led us to explore many creative fields. The wisdom gained along the way has made our offerings within the digital and creative world both broad and unique. It has also empowered us to create products and services that can't be found anywhere else, let alone at the same studio.